The electrical strike hit Dadiesoaba Nursing Training college in the Asutifi South District of the Ahafo Region resulting in a massive fire outbreak at the school girls dormitory. The fire is said to have consumed everything in the dormitory.
The fire engulfed the girls' dormitory which was constructed few years ago and brought everything to the ground.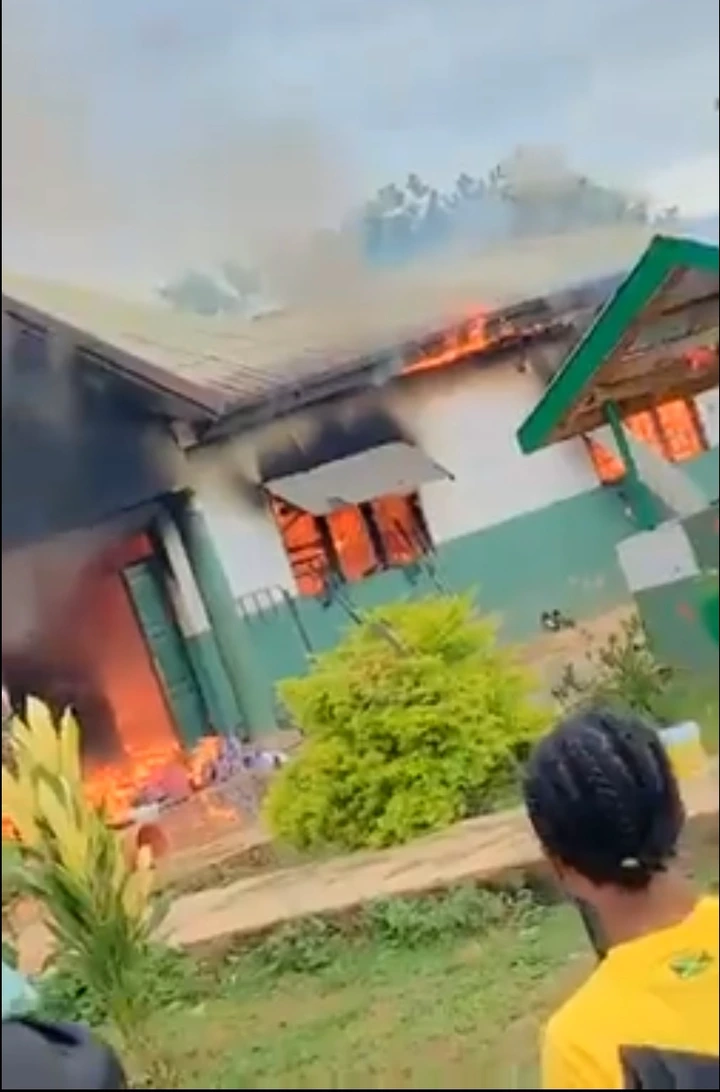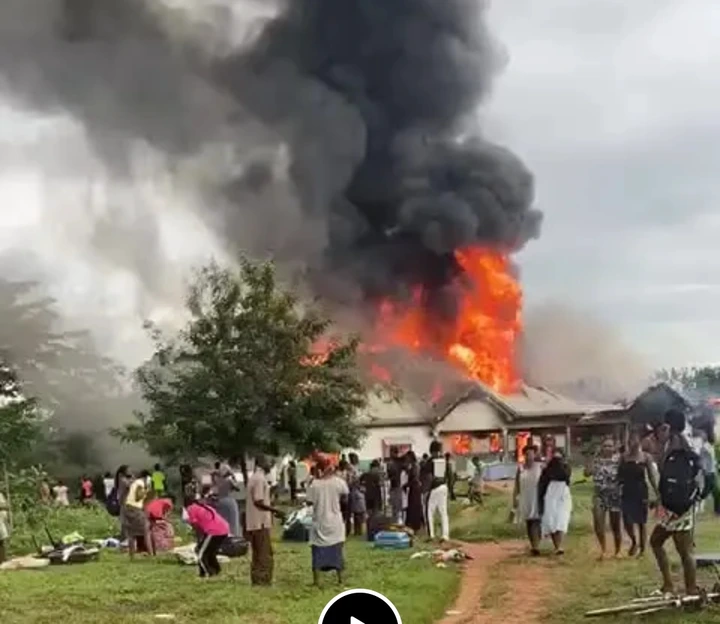 The incident occurred late Sunday afternoon
Mrs Paulina Addai, Hostel tuitor who spoke to Nananom FM's Sulley Dramani, said Several attempts were made to reach fire service personals in the District when the incident happened but to no avail until later that one from different district came.
She said the absence of a fire hydrant compounded the effect of the fight to bring the fire under control.
The principal of the college Mrs Madeline Teni kwose said 218 students lost their belongings but no one sustained any injury.
The Ahafo Regional Minister Hon, George Boakye who visited the scene Directed NADMO to provide them relief items
Some of the students who lost their items spoke to Power News indicating the traumatic experience they are currently facing.