The football legend Pele would be laid to rest in a much-deserved fashion as Brazil commences a three-days burial ceremony for the football icon.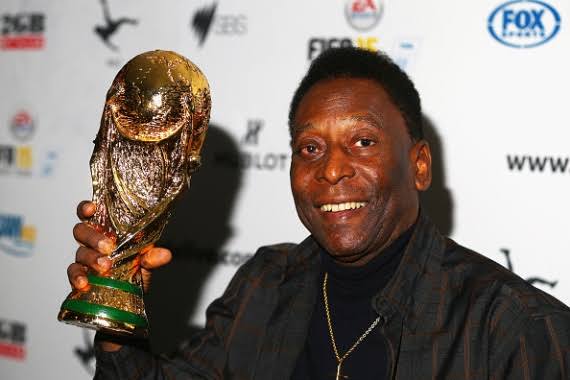 Brazil had announced a three-day mourning period which commenced today, Monday, January 2nd, 2023, for the legendary figure in the football world Pele who had sadly passed away at the age of 82 after a long battle with cancer.
The coffin of the football icon was led to the Santos stadium, a place he held dear to his heart, and fans had trooped in their numbers to pay their last respect to a legend of the game. It was also revealed that Pele would be buried after a private ceremony on Tuesday, January 3rd, 2022, on the ninth floor of the Memorial Necropole Ecumenica.
He would be facing the Santos stadium directly from his burial site.
Watch video here:
https://www.instagram.com/p/Cm63WNRp8SO/?igshid=MWI4MTIyMDE=